Focus Area
Agriculture and Food Systems
In partnership with farmers, companies, NGOs, and other experts, Meridian accelerates solutions that advance our agriculture and food systems.
Our Work in Agriculture and Food Systems
Food and agriculture are fundamental. We all must eat to survive, of course, but food-related issues shape so much more than our bodies—cultures, landscapes, and supply chains are intertwined within increasingly connected global systems. Food and ag are also inextricably linked to our ability to conserve natural resources and mitigate climate change.
Meridian has deep experience working on an extensive array of agriculture and food system issues, including:
climate, resilience, and natural resources

big data and AI

food, nutrition, and health

supply chain sustainability

conservation and risk

banking and finance

agricultural development
These are areas where our ability to navigate complex issues make us an invaluable thought partner and guide. We call upon our expansive network for insight across the full range of sectors and disciplines that contribute to healthy food systems. Our research services allow us to build understanding as we help groups figure out what they know—and, more importantly, what they still need to know in order to address the problems they want to solve.
We connect leaders from across sectors to forge new partnerships, moving beyond polarized debates into constructive discussion. One hallmark of our work is the ability to bridge the divides among farmers and ranchers using different production systems at different scales.
Together, we accelerate the development and implementation of comprehensive solutions for all who contribute to—and depend on—our intricate, essential food systems.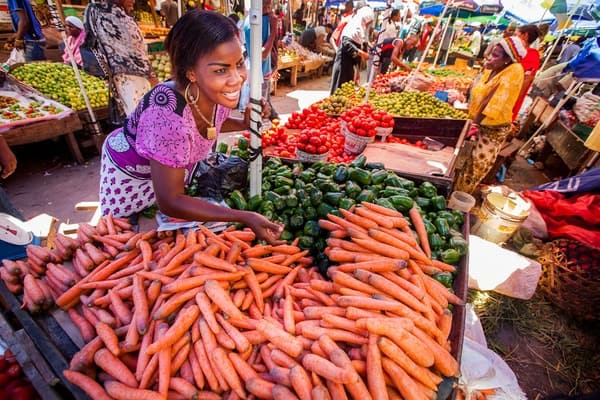 30+ years and across my many jobs – that's how long I've counted on leaders at Meridian to inspire collaboration and negotiate solutions to seemingly intractable policy problems. The team has magic!
Executive Director, Swette Center for Sustainable Food Systems, Arizona State University
Our Agriculture and Food Systems Professionals
Meridian's team has been working on food and ag issues for more than three decades. We possess deep domestic and international experience in food security, supply chains, ag innovation, and climate implications.
Agriculture and Food Systems Case Studies
Food and ag system issues are complex and fertile spaces for collaborative problem solving. To learn more, dig into our case studies!