Driven by our passion for transformative change since 1997
As a mission-driven, nonprofit consultancy, Meridian has helped our clients and partners take action to address complex problems for over two decades.
In 1997, our five founding partners came together in Dillon, CO to form an organization that initially focused on conflicts related to land, air, and water. The name "Meridian" pays homage to our global reach, as well as the connections we make between people and issues in service of meaningful change. 
Our founding focus on sustainability built the foundation for our current work on forests, ocean policy, climate change, and energy. Opportunities for positive impact in areas such as disaster risk reduction, resilience, and public health widened our scope over time. 
Since our founding, Meridian has been driven by our passion for transformative change. We create that change by helping people work together: establishing and strengthening trust, driving collaborative decision-making, and supporting implementation. Across issues, boundaries, and systems, our work is a foundation for common ground—and a catalyst for powerful impact.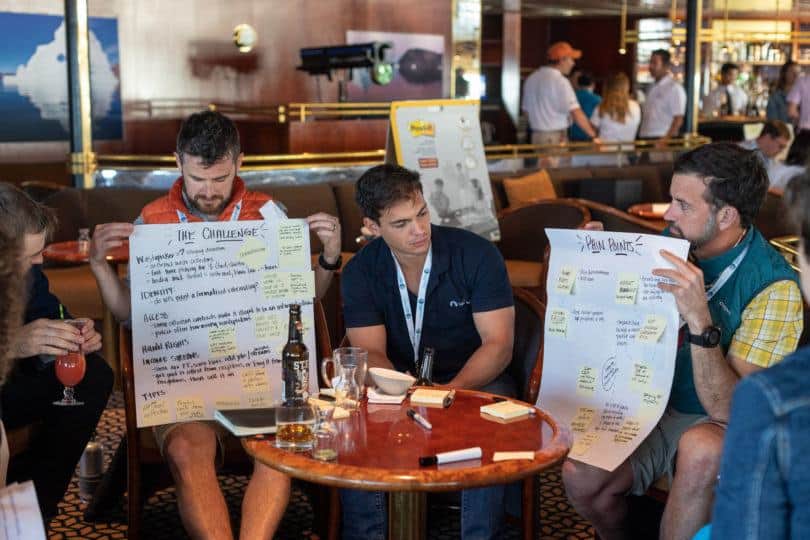 Where We Are Today
Today, we have offices in Washington, D.C. and Dillon, Colorado, and our team serves clients around the world. We specialize in systemic, interconnected problems that require bridges between different people and issues.
Our Partners
Over the last 25 years, we have been a collaborative partner to thousands of organizations, businesses, governments, philanthropies, and institutions around the world.
Project Highlights
The three Case Studies below showcase Meridian's track record of supporting constructive discussions, decisions, and actions that have long-lasting impact. These monumental projects feature work in international and domestic contexts and highlight some of our most defining work in agriculture and food systems, health, and climate change. All three projects demonstrate Meridian's unique ability to engage a wide range of stakeholders to traverse through complex policy issues and find common ground. Take a look at these examples of how Meridian has continued to shape the policy sphere and positively impact our clients, key stakeholders, and local communities.