Our Services
Our mission is to build understanding, guide collaboration, and drive action around complex and often controversial problems.
We offer a tailored and dynamic approach to solving complex problems
Every project at Meridian is unique, and our approach adapts to suit the specific needs of our partnerships. Between our process design know-how and our subject matter expertise, we deliver high-level strategic thinking and real-world impact. Our services help build understanding, guide collaboration, and drive action.
Build Understanding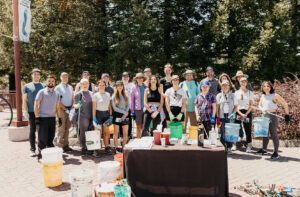 We act as strategic consultants and advisors, helping our partners understand the context that surrounds the big questions they're facing. We conduct research and synthesize the information that's already available, ensuring our partners have everything they need to make sound strategic decisions.
We help organizations and multi-party initiatives clarify their goals, develop long-term strategic priorities and near-term action plans, manage transitions, overcome barriers, and forge partnerships. We build cohesive teams that are critical to implementation.
We have spent the last 25 years creating and maintaining trusted relationships across sectors and geographies. We know who to bring to the table in order to accomplish our partners' goals.
Guide Collaboration
We work with a lot of groups who are committed to building consensus, but they don't always know how to get there. That's where we come in.
Whether it's a one-time meeting or a series of convenings, we tailor our approach to the issues at hand—as well as the people, power dynamics, and political context that surround them. As a trusted third party, we can solicit input and feedback from the public and relevant stakeholders to inform decision-making.
We provide facilitation, mediation, logistical support, and project management services to ensure that everything runs smoothly. We manage both the big picture and the small details with the same level of care and attention.
Drive Action
We're experts in guiding our partners toward consensus, but we don't stop there. We develop implementation plans, form and support coalitions for policy change, establish partnerships, provide strategic communications support, and incubate new initiatives and institutions.
Our sister 501(c)4 organization, Meridian Implementation Fund, provides political lobbying and advocacy to advance legislation in support of the transformative ideas that our work generates.
Our other sister organization, Meridian Prime, is a 501(c)(3) that supports organizations and initiatives that do not yet have 501(c)(3) status. We provide fiscal sponsorship in addition to advisory services to help incubate new nonprofits.
What makes us unique
Thousands of organizations, companies, and governments have trusted Meridian with challenges big and small, local and global. They appreciate our people, our network, our experience, and our unique approach to solving problems.
We build durable solutions
We are outcome oriented. We design our projects with the goal of long-term durability and scalability.
We unite uncommon collaborators
Participants often enter the room with differing viewpoints. We help them leave with a shared path forward.
We create spaces where trust and collaboration grow
We create the conditions necessary for challenging conversations. Then we help build supportive relationships that foster alignment.
We don't offer off-the-shelf services or solutions
We tailor our approach to the people, issues, and dynamics at hand. We consider every project on an individual basis.
Meridian Implementation Fund
When disparate groups build consensus on thorny policy issues, we can build on that foundation of alignment to create lasting change. With Meridian Implementation Fund—our nonprofit 501(c)(4) organization—we help our partners advocate and lobby for legislative change. By engaging diverse stakeholders and experienced lobbyists, Meridian Implementation Fund builds political support for solutions that last.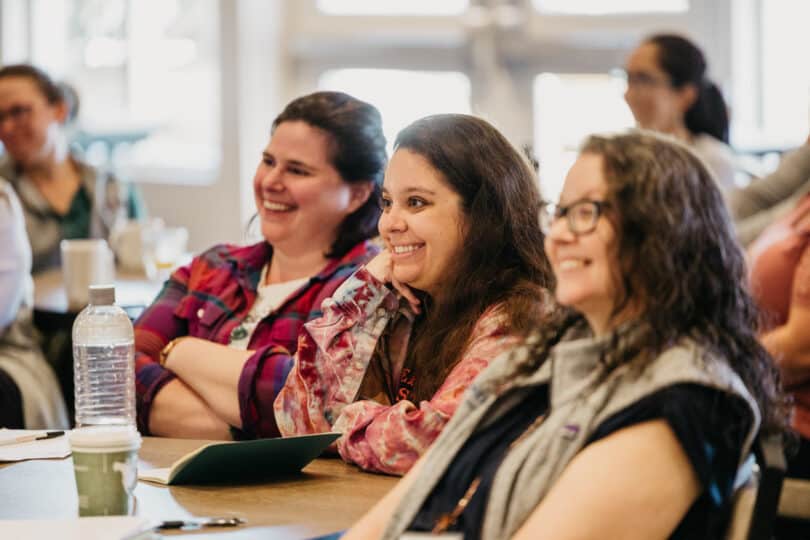 Meridian Prime
Transformative ideas need support to grow into effective, real-world initiatives and organizations. That's where Meridian Prime—our sister 501(c)(3) organization—can help. Born out of our experience providing innovative fiscal sponsorship solutions, Meridian Prime supports organizations and initiatives that do not yet have 501(c)(3) status. We provide fiscal sponsorship in addition to advisory services and tailored support designed to incubate new nonprofits.
As we grow our philanthropic services, we may eventually offer other solutions such as Donor Advised Funds and impact investing opportunities. Contact us to learn more.
Interested in working with us?
We would love to hear more about the challenges, and opportunities, you're facing. Contact us today to learn how we can help you.
Our Partners
We bring a fresh approach to our partnerships—whether we're providing strategic advice, incubating a new organization, facilitating contentious dialogue, or designing a multi-year collaborative. We work with a range of partners, including NGOs, governments, international organizations, philanthropic entities and individuals, businesses, academia, and science and research institutions.
What's New at Meridian
Check out the Newsroom for our latest updates, including details about recent convenings, press features, and new publications and resources.
Visit Our Newsroom