Indonesia Marine Funders Collaboration
In collaboration with our in-country Secretariat partner, Saraswati, Meridian co-facilitates funders working to restore and protect Indonesia's coastal and marine resources while improving fisheries management to support Indonesia's economy and benefit local communities.
Ocean resources are vital to Indonesia: the fisheries sector employs over 7 million people annually and the marine tourism sector accounts for roughly $10 billion in revenue annually. Yet, marine resources in Indonesia are under threat from overfishing, poor spatial management of coastal ecosystems, marine debris, industrial pollution, and other stressors.
To deepen engagement, the Indonesia Marine Funders Collaboration (IMFC) Secretariat formed a partnership between Meridian and Saraswati, an Indonesian NGO. Together, Meridian and Saraswati facilitate and manage the IMFC network, which consists of the David and Lucile Packard Foundation, Margaret A. Cargill Philanthropies, the Walton Family Foundation, and USAID Indonesia, among others. 
Using its in-country lens and network, Saraswati leads outreach to Indonesian grantees and partners including civil society organizations, community-based organizations, Indigenous groups, and Yayasans (Indonesian foundations). It also facilitates ongoing discussions with these organizations via networking events and learning sessions.
To better understand the context for local needs, Saraswati conducts Justice, Equity, Diversity, and Inclusion (JEDI) research and education to understand JEDI in an Indonesia-specific context and inform investment decisions, grantmaking procedures, and programmatic activities for more equitable, inclusive, and just funding. Key JEDI findings are shared with the broader IMFC network, including grantees and funders. This adaptive approach to local engagement and JEDI allows the IMFC to evolve its grantmaking strategy to meet current needs.
The unique and supportive relationship between Saraswati and Meridian anchors the Secretariat's efforts to understand local issues and activities. Saraswati's role strengthens the flow of information from local Indonesian organizations to international marine funders, showcasing the value of local partnership for collaborative problem solving.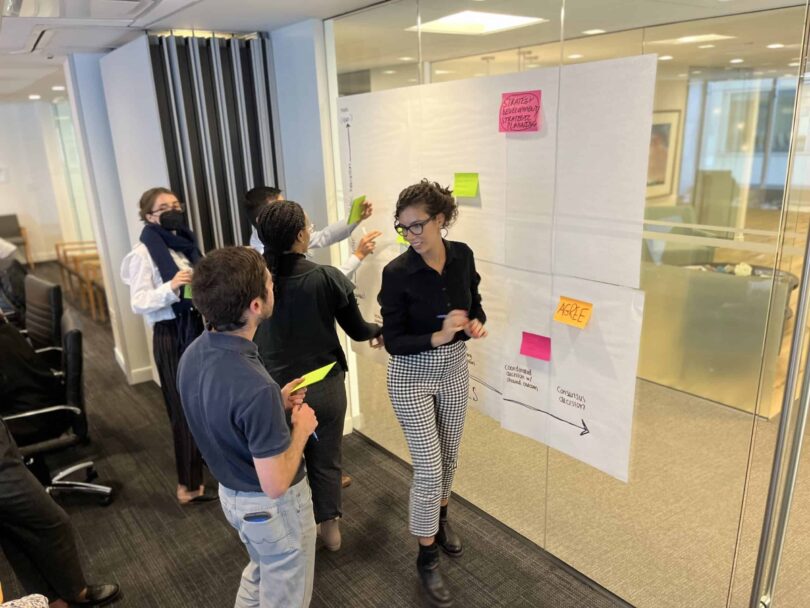 Our Justice, Equity, Diversity, and Inclusion Principles
As we pursue our mission, we aim to center Justice, Equity, Diversity, and Inclusion within Meridian and in our projects. Learn more about our JEDI Principles here.