Just Rural Transition
Meridian houses the Just Rural Transition, a global initiative which brings together a diverse global community of stakeholders, including farmers, governments, investors, and civil society organizations to promote inclusive, equitable, and sustainable food systems.
Our food and agriculture systems contribute one-third of global greenhouse gases and are a driver of nature degradation and economic marginalization. Transforming these systems can offer a real opportunity to deliver better outcomes for people, climate, and nature. To achieve this, social equity and inclusion must be a core element of policy reform and investment. The Just Rural Transition (JRT) initiative works to catalyze this transformation through collaborative and inclusive approaches that center the voices of those most impacted—farmers.
Farmers around the world are on the frontlines of the climate crisis. Their insights and in-depth understanding of what needs to change are essential. To engage farmers from around the world, JRT launched Practical Perspectives, a collaborative and consultative dialogue at global and regional levels throughout 2022. Key findings from these dialogues were published and made available to governments and policymakers ahead of the UN climate talks at COP27, ensuring that the voices of farmers are truly heard.
Practical Perspective's first regional two-day dialogue took place in Johannesburg and brought together twenty-three participants from across Southern Africa. During the dialogue's design stage, JRT worked closely with the Southern African Confederation of Agricultural Unions (SACAU) to achieve geographic, gender, and age diversity within participants. JRT also sought to proactively ensure that the dialogue was accessible for all and worked with Meridian to cover related travel, accommodation, and meal costs. As a result, JRT was able to facilitate an open and candid dialogue where farmers examined the status of public support to agri-food systems in the region, discussed common weaknesses, and identified solutions.
The second regional dialogue took place in Marrakech, where JRT partnered with the National Institute for Agricultural Research Morocco (INRA) and the African Agriculture Adaptation to Climate Change (AAA) initiative to gather a diversity of farmers' organizations from Northern Africa and the Sahel prior to COP27. Embracing key learnings from Johannesburg, this dialogue also included participants from the public sector to hear directly from farmers on their solutions for sustainable, just, and truly equitable food system transformation.
Learn More
Practical Perspectives: Amplifying Farmers' Voices on Equitable and Sustainable Agriculture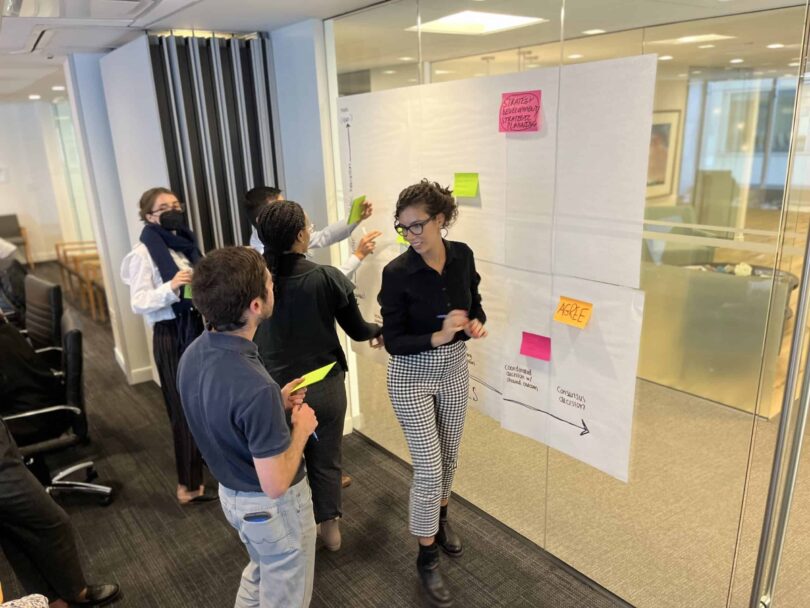 Our Justice, Equity, Diversity, and Inclusion Principles
As we pursue our mission, we aim to center Justice, Equity, Diversity, and Inclusion within Meridian and in our projects. Learn more about our JEDI Principles here.