(In)frequently Asked Questions: The Unofficial Guide to Meridian's Ruckelshaus Fellowship
14 December 2020
"So, what do you do?"
This is a challenging question that every Ruckelshaus Fellow, at some point, is asked. Challenging not because there isn't plenty to say, but because the uniqueness of this program and position means there is simply no concise response. Writing, research, and communications are some of our most common to-dos, but these labels do not encompass the rich set of activities, responsibilities, and opportunities that come with the fellowship.
While most job applications come with a formal set of FAQs, (including ours), upon kicking off this year's fellowship application process, the current Ruckelshaus Fellows decided to provide answers to some of the questions we really wanted to ask before applying. With the added uncertainties of navigating a job search during a pandemic, this unofficial guide is intended to paint a more detailed picture of the ins and outs of our time as Ruckelshaus Fellows—and to help you envision what working at Meridian could look like for you!
---
Recognizing that no day at Meridian is the same, what might a typical workday look like for you?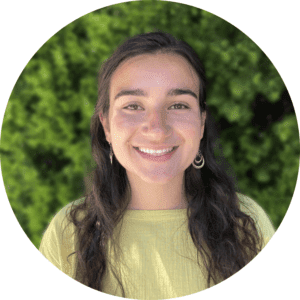 Every Fellow will say that there's no such thing as a 'typical day.' But here's an example of a day I've lived: I logged on at 8:00 AM to respond to emails, then supported an interview with a major chocolate company to gain insights on sustainability commitments, followed by a weekly project team check-in to determine priorities for the week. The next few hours were dedicated to independent tasks such as developing an agenda for the next meeting with an external partner, compiling a quarterly report outlining a project's progress to our government funder, finishing up a meeting summary, and editing a case study for the Meridian website. I then had a late afternoon meeting with one of my supervisors to review a draft outline for a report providing lessons learned on a global, collaborative deforestation-free supply chain initiative. I wrapped up around 5:30 and made sure to go on a walk for some fresh air!
What has been your favorite project to work on during your time at Meridian, and why?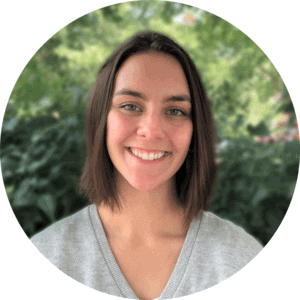 Our work studying Louisiana's coastal seafood supply chain and developing an economic development plan for the coastal seafood industry. As a native Louisianan, I loved the opportunity (pre-pandemic) to spend time in the rural coastal parishes of my home state interviewing fishermen, seafood processors, chefs, and other small business owners along the supply chain. We visited their boats, docks, restaurants, and other facilities to learn about the significant challenges threatening their industry. We collected community ideas for strengthening this culturally important industry in the midst of supply chain disruptions from the COVID- 19 pandemic and the devastation of Hurricane Laura. In December 2020, we published a comprehensive economic development plan for a more profitable and thriving seafood industry that will support the resilience of rural economies in coastal Louisiana!
How is the Ruckelshaus Fellowship program different from other entry-level positions?
The program offers the opportunity to work in different roles across many projects and focus areas… so in some ways, it's like many entry-level positions rolled into one. Over the two years, Fellows take on an increasing level of responsibility and have access to funds and time to devote to professional development and fellowship program activities. Being part of a cohort is a unique aspect of the program, which makes it an easier (and more fun!) transition than the average entry-level job. Finally, the connections Meridian has are incredibly valuable—in my first two months, I have already been in meetings with representatives from well-known environmental non-profits, key policymakers, foundation leaders, and influential businesspeople.
How has Meridian facilitated your professional development?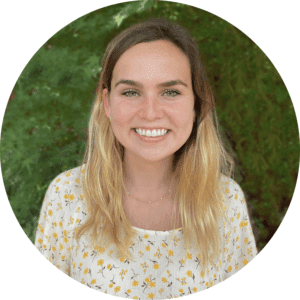 Two ideas immediately come to mind. First, my project work at Meridian is extremely diverse. It has spanned supply chain sustainability, timber engineering, data equity, infant and maternal nutrition, resilient power solutions, and ocean policy—and I am just 6 months into my fellowship! I have learned so much about new issue areas and am amazed at the depth and breadth of the work I've been engaged in.
Secondly, outside of these projects, I have benefited from Meridian's investment in each Fellow's growth. With Meridian's resources, I have been able to take personalized Spanish classes, attend engaging webinars from around the world, and talk with seasoned experts in sustainable development, environmental law, and more—all of which have enhanced my skills and knowledge base beyond my formal project work.
What has been the most rewarding aspect of working as a Meridian Fellow?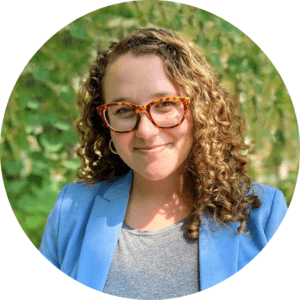 My teammates place a great deal of trust in me to not only get work done, but to lead on tasks. In addition, I find the highly collaborative, all-hands-on-deck nature of my projects rewarding. I learn something every day and no two days are the same. I feel lucky to be intellectually engaged by my job, not something most of my friends in entry-level positions can say.
What do you like to do outside of work?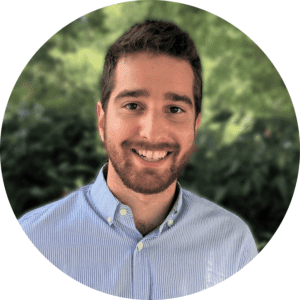 As a Fellow living at 9200 feet in Dillon, CO, I spend a lot of time outside. Depending on the season, I might be trail running or rock climbing with friends after work or catching a sunrise on skis before heading to the office. I value the flexibility that Meridian affords me to take advantage of our amazing location and have valued the opportunity to travel to D.C. for work and for the Fellowship Retreat!
Describe Meridian in three words.
Dynamic, engaging, varied. –Lily
Purposeful, inquisitive, hardworking. –Frances
Supportive, dedicated, passionate. –Hanna
Collaborative, dynamic, growth-oriented. –Meredith
Engaging, strategic, fast-paced. –Madelyn
Humble, impactful, connected. –Seth
---
While each Ruckelshaus Fellow's experience at Meridian is unique, we share the opportunity to learn and collaborate and thereby create tangible, positive impacts in the world during our time in the fellowship program (and… the inevitable inability to concisely describe our job). If this opportunity and our answers make you think – yes, I want to do that! – be sure to apply here by February 1, 2021.
Apply Today
Interested in joining the next cohort of Ruckelshaus Fellows? Read our official Fellowship Guide and submit your application before February 1, 2021!