Leadership Transition at Meridian
21 September 2021
We are pleased to announce that Todd Barker has been named CEO of Meridian Institute. Todd replaces outgoing Managing Director, Tim Mealey, who co-founded Meridian in 1997 with John Ehrmann, Michael Lesnick, Connie Lewis, and Barbara Stinson.  This long-planned transition follows nearly four years of leadership by Tim, during which Meridian has grown in size and increased its impact through a robust portfolio of projects.
Todd has been with Meridian since 1999. He is a sought-after mediator, facilitator, and strategist who blends his expertise in collaboration, substance, policy, and politics to support multi-stakeholder work, including implementation activities. In addition, he is a trusted advisor to foundations and funder collaboratives.  Todd has served on numerous boards including his current role as an Independent Director at the DendriFund, a private foundation focused on sustainability.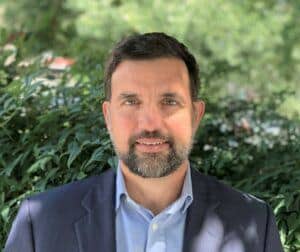 "It is an honor to lead Meridian in this next phase of our evolution," notes Todd. "Over the years, we've developed a strong reputation as a trusted third party helping people collaborate to address complex and often controversial issues. I'm proud of how we are helping our partners develop and implement solutions to problems around the world. And I'm excited to lead the Meridian team as we apply our skills and services, including innovative mechanisms for change, to address new challenges facing the global community."
Meridian is currently recruiting a Chief Operating Officer to join the senior leadership team. The COO will be responsible for nurturing Meridian's people, organizational culture, and business systems to deliver excellent results to funders and partners and grow the impact Meridian is having around the globe. We are partnering with Koya Partners to find an exceptional candidate. Learn more here.
Meridian Institute fills a special niche in our increasingly complex and interconnected world. I am proud to be affiliated with its important work to build consensus and solutions. I have great trust in the leadership team, led by Todd Barker, and thank the co-founders for their vision and resolve.
The Honorable Leon E. Panetta
Chair, Meridian Board of Directors
Former Secretary of Defense; former Director, Central Intelligence Agency